Market Information
Below you will find sources of market information on RGGO prices
Information provided by the organisations listed below is based on data collected by their own means, although the GGCS may notify its members of opportunities to respond to requests for information from these organisations.  GGCS takes no responsibility for the accuracy or use of the information provided by these organisations. Contracts and prices for RGGO transfers and retirements are arranged privately between counterparties and GGCS does not collect, hold or share any such information.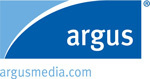 Argus produces price assessments and analysis of international energy and other commodity markets, offers consulting services and conferences, and publishes GOO price assessments for renewable gas and electricity and market commentaries on price developments. More information is available on their website here and you can contact their sales team at sales@argusmedia.com.

Cornwall Insight's green certificate market survey is designed to provide greater market transparency for Renewable Energy Guarantees of Origin (REGO), Guarantees of Origin (GoOs) and Renewable Gas Guarantees of Origin (RGGO) certificate markets. The survey results provide aggregated views on certificate pricing levels, demand and supply trends and sentiment on the future market trajectory.

Please contact Tom Andrews at t.andrews@cornwall-insight.com to discuss access to the survey results.

Greenfact is a leading market intelligence company with focus on renewable energy.  Greenfact combines many years of experience in the green certificate markets with the latest developments and updates via a web platform, market analysis reports and consultancy services. Today, more than 200 leading European energy companies are using the Greenfact platform to monitor green certificate markets and drive the profitability of their portfolios.
The Greenfact platform provides:
Access to GO price data, news, country reports, analytical reports and legal frameworks
RGGO and other Biomethane Certificates spot prices
RGGOs and other Biomethane Certificate latest trades
General information and news
To find out more about Greenfact's market information on RGGOs see here.